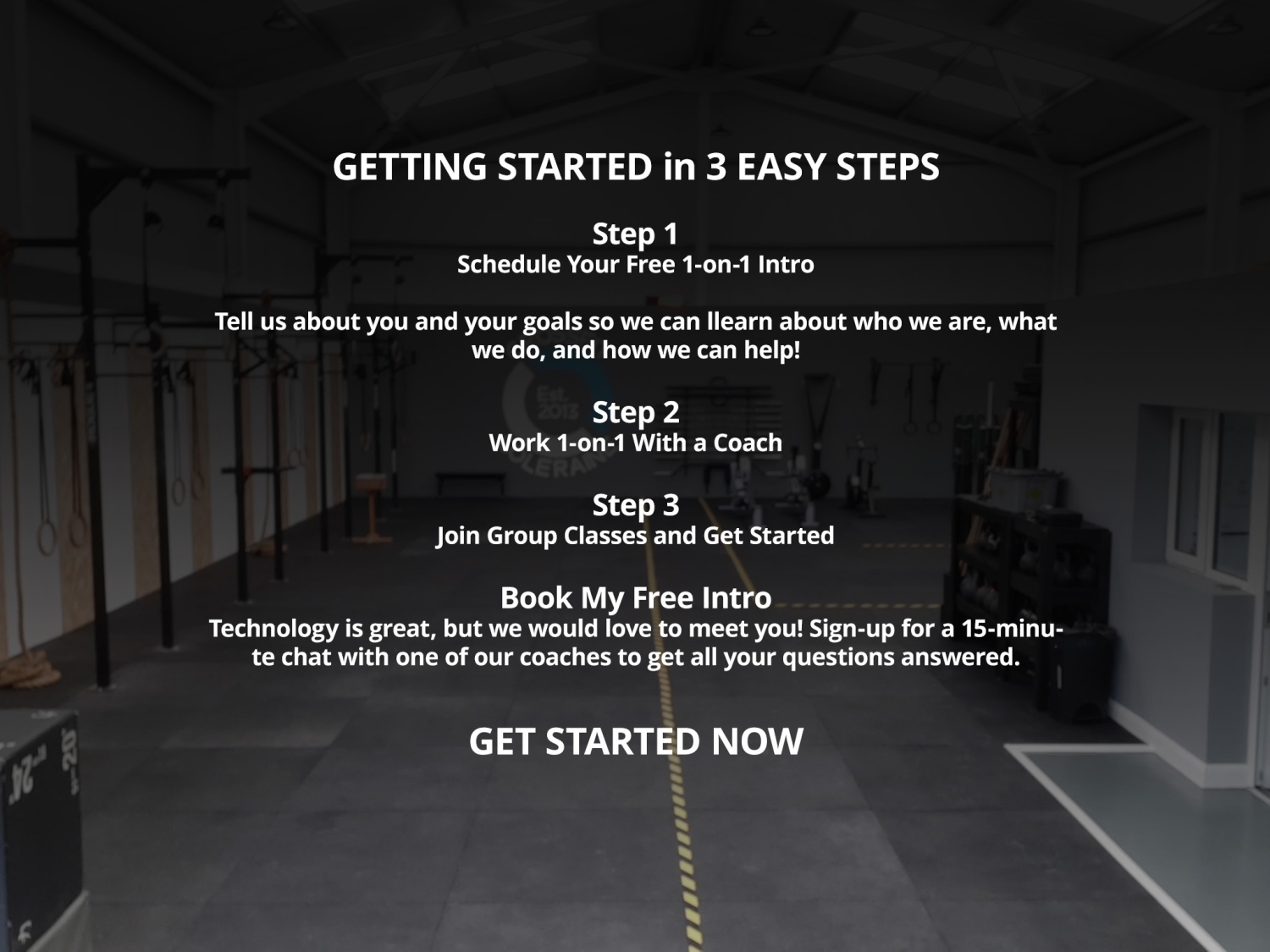 Our CrossFit Classes
Every CrossFit class is scaled to suit the individual, regardless of fitness level or ability.  In real terms what this means is personalised coaching in a class environment that equals incredible quality and value for money. As each class includes constantly varied moves, you never do the exact combo twice… Which means CrossFit covers every aspect of fitness; strength, power, stamina, cardiovascular endurance, flexibility, balance, agility, coordination and accuracy.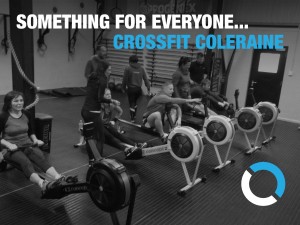 Daily WOD'S
WOD stands for, 'Workout of the Day', everyday a different workout is programmed to ensure you are getting a well balanced strength and conditioning programme covering all bases, the 10 elements of fitness.
What is Crossfit
Testimonials
I joined CrossFit Coleraine in January 2014. Knowing nobody and very little about CrossFit I was extremely apprehensive. From the first visit I felt very welcome and everyone was very friendly and supportive. The sense of belonging to a community is strong and immediate. Everyday workouts are different with coaches Stephen and Eve quickly altering to suit individual needs, keeping everyone in the box motivated. Absolutely loving it!
Jill Boyles
The CrossFit BASICS course was the the perfect introduction into the CrossFit community. After having two children in two years I was anxious about getting back to the gym but Stevie was very patient and helped me develop all the skills I need to get my fitness back on track! I would definitely recommend it!
Gayle Turley
I've heard a lot about CrossFit workouts and to be honest I wasn't so sure if it would be for me. I've never done weight training before and didn't even think it would appeal to me; let alone jumping on boxes, skipping and running. The CrossFit BASICS classes were a great introduction to the movements, techniques and how to modify the WODs to suit all capabilities. One month in and I'm still on a learning curve and thankful to the coaches for their expertise and patience. 
Dianne Todd
I purposely switched Crossfit boxes so I could take advantage of Stephen's coaching and Eve's nutritional advice on a daily basis, that's how good they are! Since joining I've immediately seen improvement and progression, in movements and weights that I had stalled at for some time. Each time I step into the box I know I will walk out having improved in at least one aspect of Crossfit and Olympic Weightlifting, and that feeling is second to none. 
Grace Smith
CrossFit Coleraine is the place to join for structured, supported and supervised training in a safe and injury free environment. Coaches Stevie and Eve are committed, caring and consistent ensuring all members are given good technique in all aspects of cf training. They enjoy seeing all members progress across all age bands from young to mature.

John Brankin
Crossfit Coleraine is the real deal! I signed up for structured, professional and safe training and coaching-thats what I have received. I signed up for somewhere to learn more about proper nutrition-and I have learned so much already.The expert coaching, consistent support and sense of community is second to none.

Sarah Lacey