Coastal Clash
On Saturday 7th May 2016 CrossFit Coleraine hosted another successful Coastal Clash event at Hilltop Caravan Park. A masters competition saw CrossFit athletes ranging from 35-60+ years, battle it out to find the fittest masters athletes from CrossFit gyms all across the Province and the south. Three gruelling workouts tested 62 athletes to their limits to crown a top male and female athlete for each age category.
Winners of these categories after 3 workouts were;
35-39: Rebekah Thompson and Paddy Cooper
40-44: Eve Flack and Kieran Doherty
45-49: Jill Boyles and David Brown
50 plus: Jacqui Goodland and Steven Surgeoner
The leaderboard was then wiped clean before the top 5 male and top 5 females across all age categories fought to the bitter end in an epic final event to decide the ultimate Master of Masters with athletes giving it their all to fight for the win.
Master of Masters final results:-
Female
1st Rebecca Thompson, 2nd Lisa Martin, 3rd Eve Flack
Male
1st Kieron Doherty, 2nd Paddy Cooper, 3rd Ally McArthur
CrossFit Coleraine owner Stephen Hutton said of the event, 'it was inspirational to watch masters athletes give so much on the competition floor, it shows their is no age limit to CrossFit and we genuinely believe CrossFit is for everyone'.
The event was generously sponsored by many local businesses including Blair's caravans, NISA local, ICON nutrition, Dale Farms and TeamRipped and due to the overwhelming success of the event a future team 2 day Coastal Clash event is planned for 10th and 11th September 2016.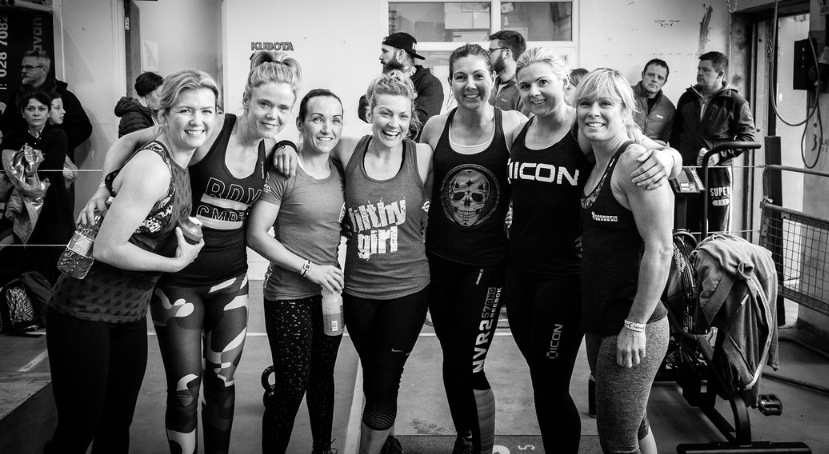 The Revolution Bangor
Well done CrossFit Coleraine after an eventful day at The Revolution International in Bangor. All of our athletes put in amazing performances with Lesley Ford taking a well earned 1st place in the female RX division, propelled forward by a massive OHS of 82kg.
Andrew Thompson, despite struggling with an injury finished in 4th place, narrowly missing a podium finish. Stuart Thompson finished strongly with a respectable 16th after putting in an impressive swim in wod 1 and winning his heat. Stephen Hutton took joint 1st place after dominating wod 3 and the handstand walk and Eve Flack taking 4th with a pb in her OHS. Not forgetting the support team, namely Alick, Will, Grace, Mark and Colin; also. It was great to catch up with neighbouring CrossFit boxes and spend the day with some inspiring athletes.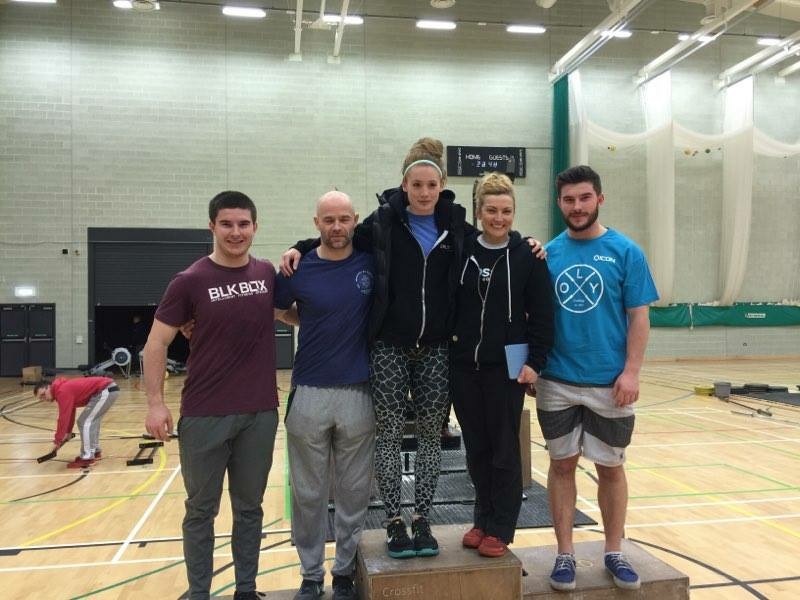 Filthy 150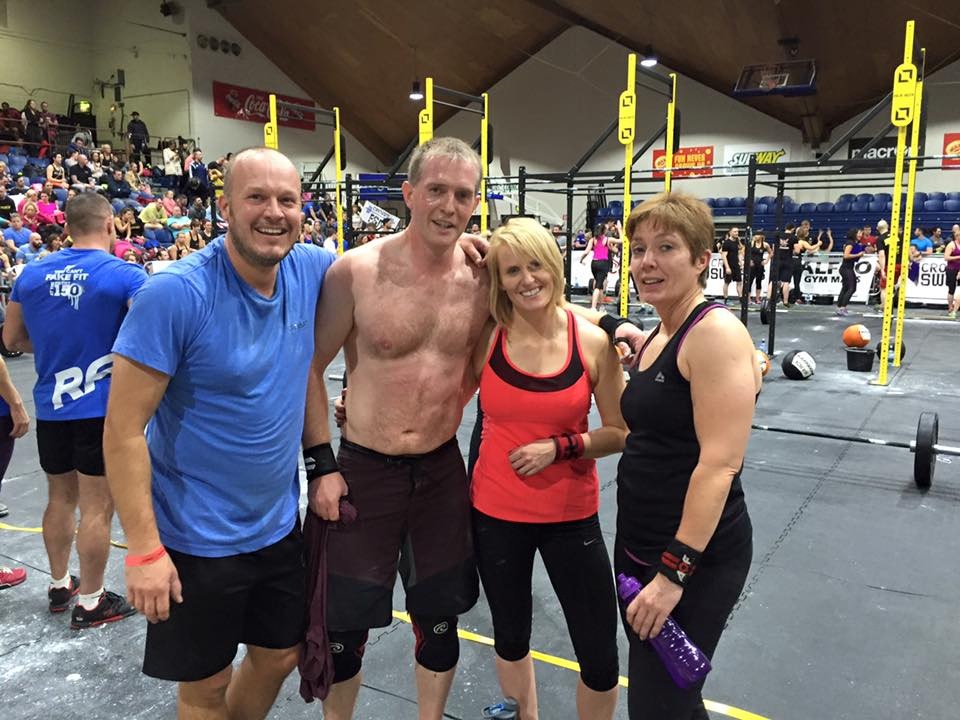 CrossFit Coleraine competed in Irelands Largest Ever Functional Fitness Competition at the weekend along with over 800 athletes at The Filthy150.
CrossFit Coleraine was represented by two teams, Steady Flat Out (Stephen Hutton, Darren Quigg, Eve Flack, Lynne Mayrs) and 4th Edition (Paula Quigg, Matt Preston, Colin Mayrs, Helen McFadden), in the advanced and intermediate category. The categories, each with their own gruelling challenges, have been assigned based on the athlete's performances in the qualifiers last month.
4th Edition held their own in what was a debut competition experience for 3 of the 4 athletes giving a gutsy and inspiring performance across two gruelling days.
CrossFit Coleraines, Steady Flat Out fought hard over the weekend and were rewarded by an impressive clear win in the final and took 2nd place podium finish overall in the advanced masters category.
---
The Coastal Clash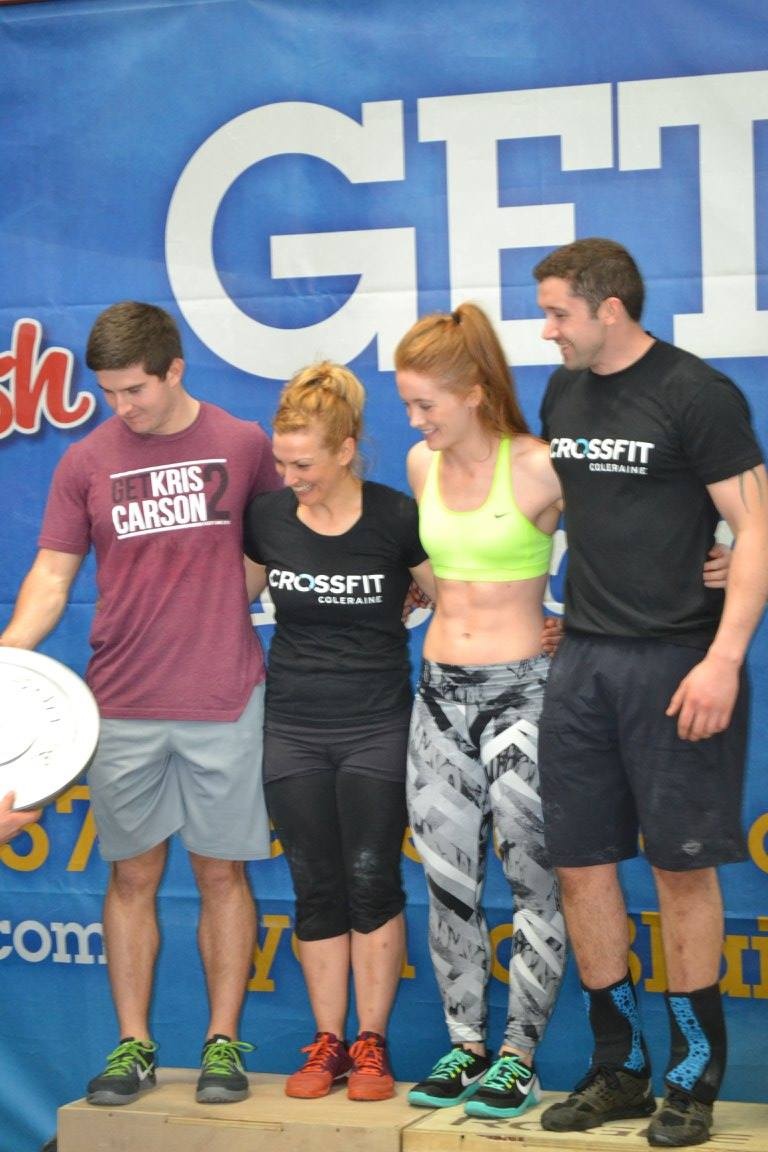 The Coastal Clash was an exciting two day CrossFit event held at Hilltop Caravan Park where CrossFit teams came from North and South to compete. Hosted by the hugely popular and ever growing CrossFit Coleraine, teams competed in two divisions, RX (advanced) and scaled (intermediate). CrossFit Coleraine was proud to put in 4 teams of their own with their RX team, 'Booty and the Beasts' proudly winning the final and taking overall second on the podium. In the scaled devision CrossFit Coleraine team Pistols and Poptarts narrowly missed out on the final due to count back; with Team Blair's and Bar-Belles and Beasts putting on a great show, for many this being a first time to compete.
The weekend was exciting from start to finish with a fast paced relay event to start day one and closing with a nail biting bear complex made up of squats and presses, which had to be synchronised; CrossFit Coleraine team Booty and the Beasts were proud to take the win on this gruelling workout.
Day two was equally as thrilling with only two seconds separating teams Booty and the Beasts and RCFNI Freedom in a demanding chipper event. The drama continued with an epic sled pull held outside where competitors dragged upto 120kg over the finish line.
The event was a huge success as CrossFit gyms from all over the country had a chance to take part in an exciting community event, bringing together CrossFitters from all over the Province and beyond, encompassing the seasoned competitor and also the beginner. Stephen Hutton owner of CrossFit Coleraine and head judge for the event said, 'this was so successful we will be hosting future Coastal Clash events supported by our sponsor Blair's and are already making plans for 2016!'
---
Battle of the Boxes 2014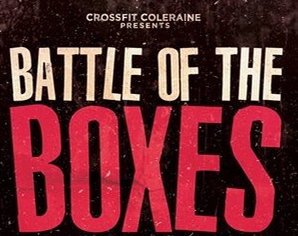 CrossFit Coleraine was proud to host it's very first competition; Battle of the Boxes on Saturday 24th May 2014. CrossFit gyms (known as 'boxes') came from all over Northern Ireland to compete in this team event, the first of it's kind to be held in Northern Ireland. 20 teams comprising of 2 males and 1 female battled it out over 4 workouts at 2different locations, testing the athletes strength, stamina, endurance, accuracy, speed, communication and skill.  An amazing day of Battle ended in a gripping climax with 3 boxes fighting it out for top position, with only precious few points between them.  CrossFit Box owner Stephen Hutton said, This was an exciting and ground breaking event not only for us as a box but also for Northern Ireland. We are overwhelmed by how well it was supported by the community and expect it to be an annual event'.
# OFFICAL RESULTS, BATTLE OF THE BOXES 2014 #
1ST – 8020-Luke Ebron, Victoria Elliot, Jonny Creaney
2ND – Derry- Steven Duffy, Philip Duffy, Claire Lightowlers
3RD – RCFNI- Sam Clarke ,Mark McConville ,Louise Murphy
4TH – 8020- Kathryn Fearon, Jake Baxter, Richard Aston
5TH – 8020- Michael Robinson, James McCall, Laura Cullen 
6TH – 8020- Gail McComskey, Paul Donnelly, John Monaghan
7TH – Coleraine- Stephen Hutton, Eve Flack, Laurence McCormick
tied with
7TH – 8020- Sarah Armstrong, Niall Eastwood, Jon Morrison 
9TH – RCFNI- John McGeachy, Mark Cassell, Marie-Clare McCabe
10th – Evolve- Ricky Morrison, Magda Kiszko, Andy Chapman 
11TH – Coleraine- JP, Anne Marie, Andrew Thompson 
12TH – Derry- Denise Hillock, Sean McCallion, Mark Madden
tied with
12TH – Derry- James Rankin, Rachel Smallwood, Luke James Anderson 
14TH – 8020- Lyndsey Brown, David Armstrong, William Gilpin 
15TH -Derry – Sinead Martin, Kevin Anderson, Ciaran Stevenson 
16TH – Causeway – Dean Rainey, Jane Neill, Alick Ford 
17TH – Derry – Graham McFadden, Kieron McKinney, Kendra Fisher
18th – Derry – Ciaran Mullan, Morgan Sweeney, Louise McClelland
tied with
18TH – Causeway – Will Smith, Peter O'Hara, Emily 
20TH – Derry – Carl Oxley, Emma Tracey, Oran Sweeney